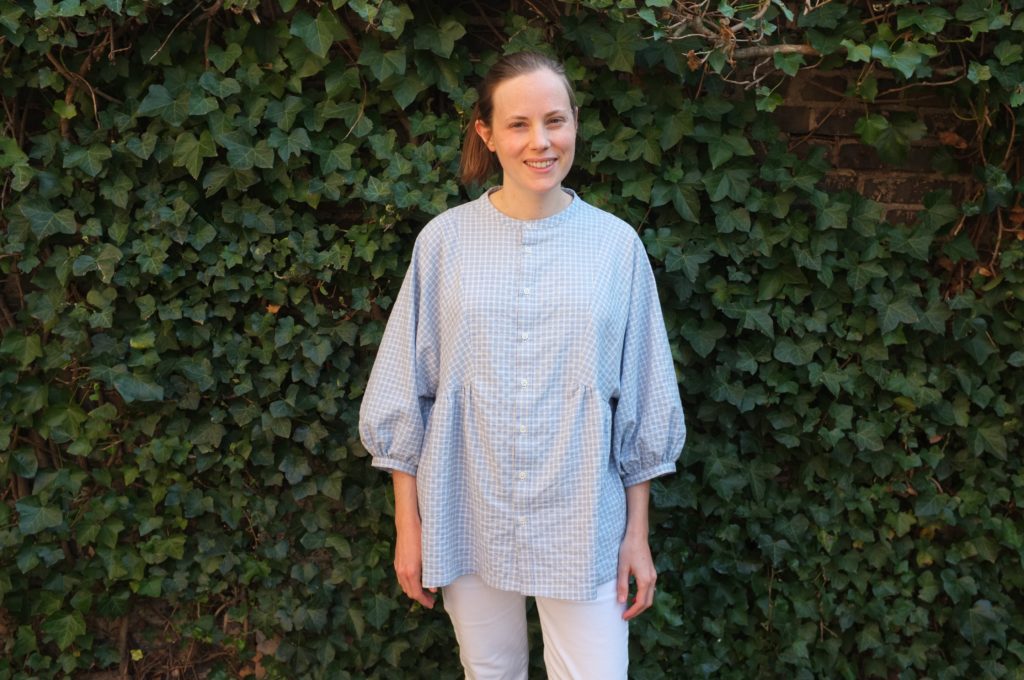 Let's talk maternity clothes. This is my first pregnancy and this topic is completely new to me, however, I have been planning and researching a lot in the recent weeks, so here are my first thoughts.
Originally I had great plans of going to charity shops and flea markets for clothes that I could alter for maternity. However, this whole Corona situation put an abrupt halt to these plans. Since me and my husband have quite a pared-down wardrobe, there wasn't a lot of potential to find things for alteration either, and I don't really want to sacrifice any of my self-sewn garments for maternity wear. So now I've caved and ordered some maternity jeans, tights and leggings online. Everything else, though I am planning to make myself.
I'm not the biggest fan of sewing clothes that can only be worn for a short amount of time. So my plan is to only sew stuff that is not dedicated maternity wear and could easily slot into my wardrobe afterwards. Luckily I am very much into oversized blouses and dresses and since I will be most pregnant in summer, I'm hoping that I can get away with not too many new maternity clothes.
Everything I now sew, I also want to be breastfeeding friendly, so I'm planning to make a lot of tops and dresses with button plackets and other sorts of fastenings.
My first two pieces that fit the bill are a BurdaStyle blouse and the In The Folds Peppermint Wrap Top.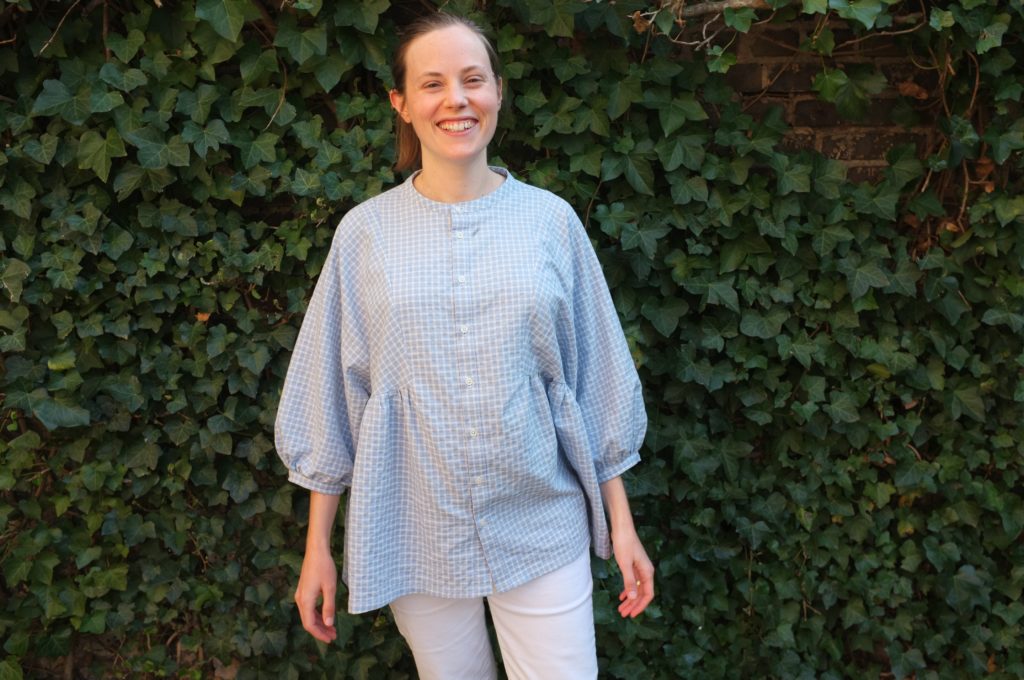 I adore the drafting of this BurdaStyle blouse. I haven't been very inspired by Burda patterns lately but the 04/2020 issue was amazing! So many great patterns! And this one was my favourite: ruffles on the side, a button placket and balloon sleeves. What's not to like? The only drawback is the massive amount of fabric this eats, so I was quite limited in terms of fabrics that I could use from my stash. Luckily I only recently sorted my fabric stash and realised that this checkered wool shirting fabric from Brora (picked up as a remnant at their Oxford shop) would be an interesting match with this pattern. And I was right, this fabric is a joy to wear. It barely wrinkles and the shirting fabric in combination with this feminine blouse is perfect.
To have some room to grow, I chose the size based on my hip measurements (a 42) and I love the oversized fit! There is definitely a lot of width and length for a baby bump.
The only change I made to the pattern was to switch out the covered button placket for a normal one. That made the process simpler and I was able to show off the buttons rescued from one of my husband's old shirts.
The instructions were typical Burda, very short and not that detailed on the finishing. This isn't an overly complicated garment, so the construction was fine, only the corners where the sleeve pieces meet the ruffles at the bodice were a bit fiddly and I had to do some hand sewing to make it look neat.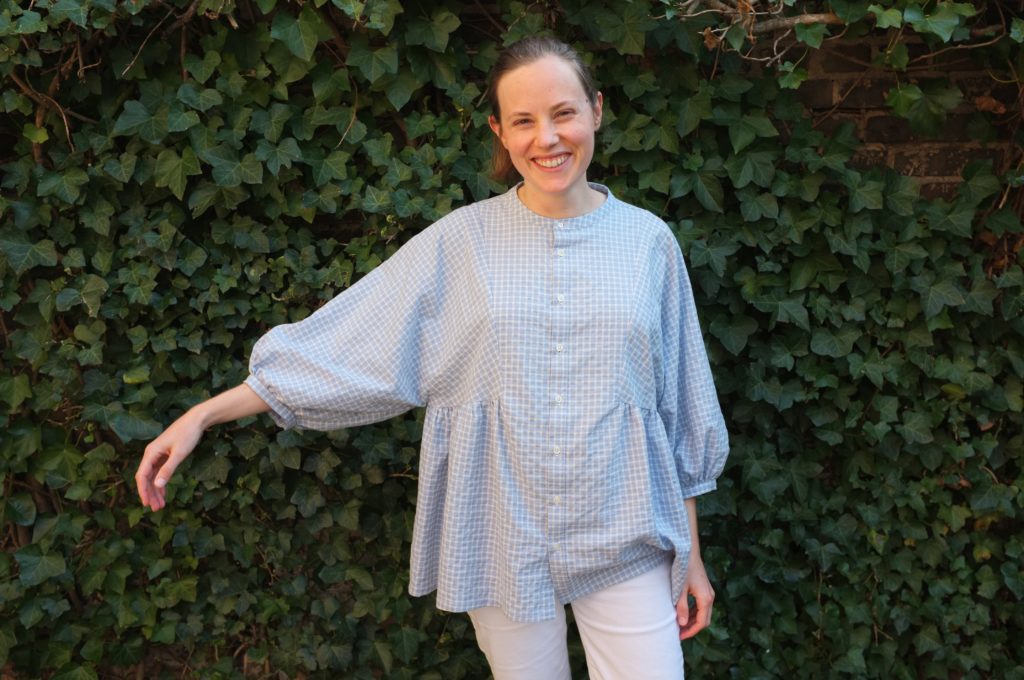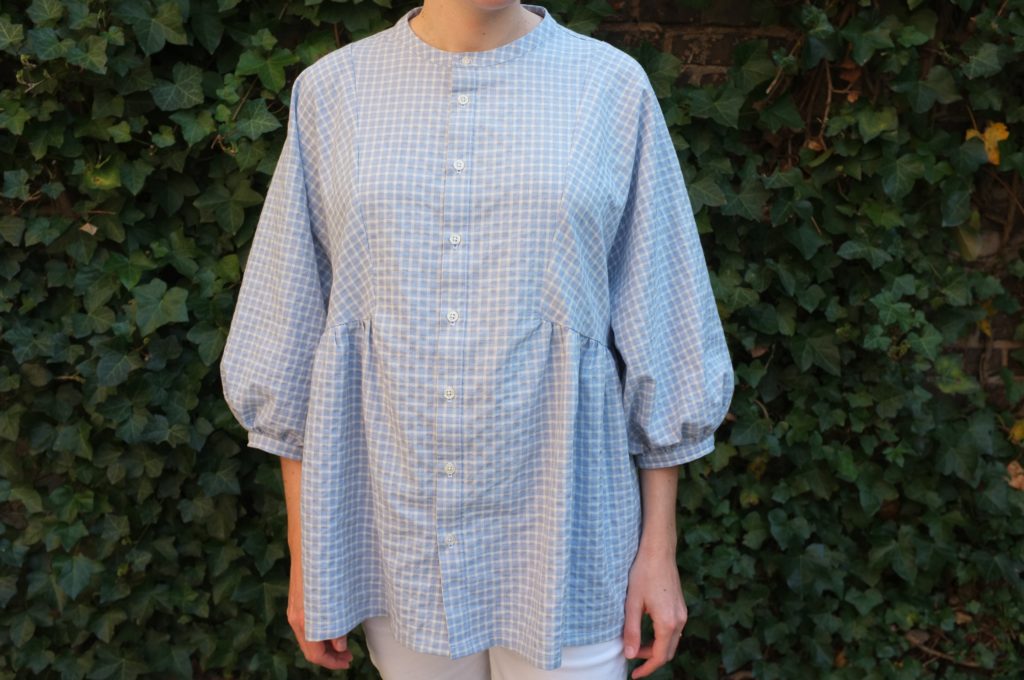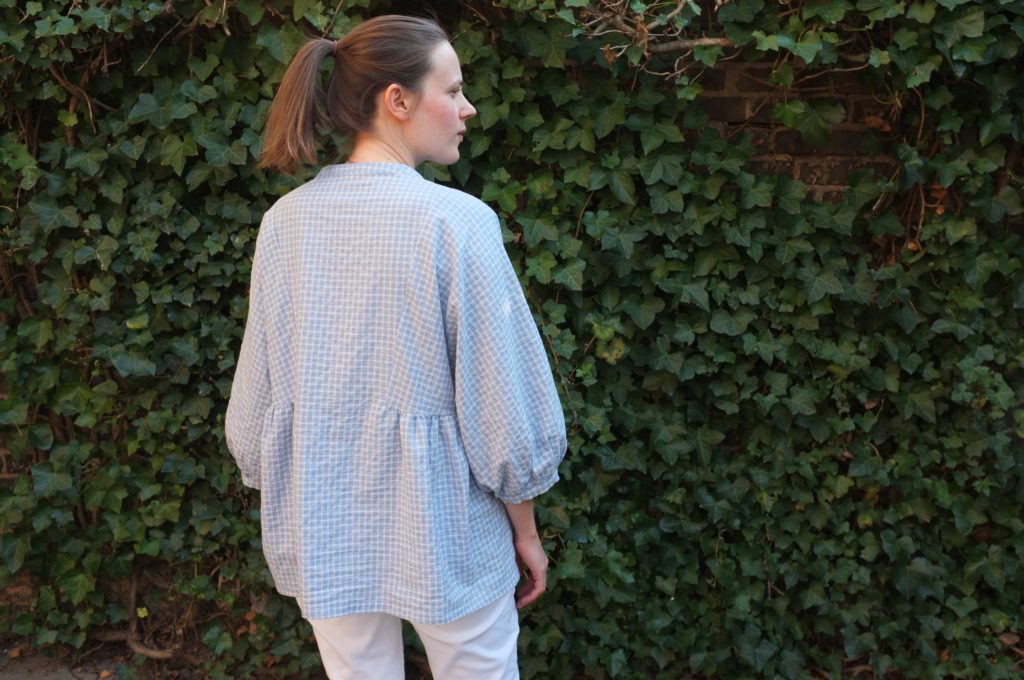 I've been wearing this blouse non-stop since I finished it. It's so comfortable and the fabric is perfect for the spring. The design really is spot on, so I'd highly recommend this pattern. I really want to make myself a version in a plain fabric soon.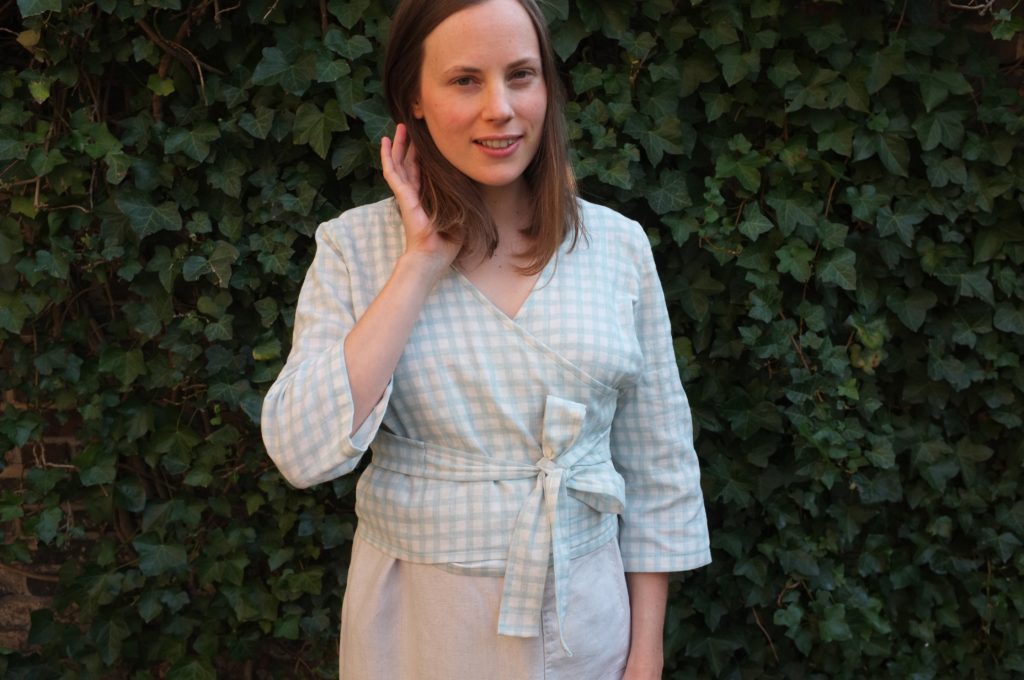 The second "maternity" piece I made was the In the Folds Peppermint Wrap Top. When the pattern came out, I wasn't that excited about it but in the meantime I have seen so many amazing versions of the pattern sewn up by the Instagram sewing community that I wanted to give it a go. And it is a free pattern after all.
The instructions for this pattern are impeccable. Everything is finished with french seams and while that takes some time it looks beautiful on the inside. I used a gingham double gauze that I had bought at Tomato in Tokyo and I'm really happy with the pattern/fabric match. I also had exactly the right amount of fabric to make this work.
I made a size D without any changes and the fit is good. It's relatively loose but that gives me some flexibility for growing further into it.
The final product is a cute little blouse. I do struggle a little bit to tie it in a neat way though. Somehow there is just too much fabric in the front pieces and the hole to thread the tie through is very large so it's a bit difficult to make it look neat.
I'm imagining wearing this with skirts that just sit under my bust. Which could be quite a cute look. While swapping my winter for my summer wardrobe I realised though that I only have one skirt that actually still fits, so I will have to make some skirts next.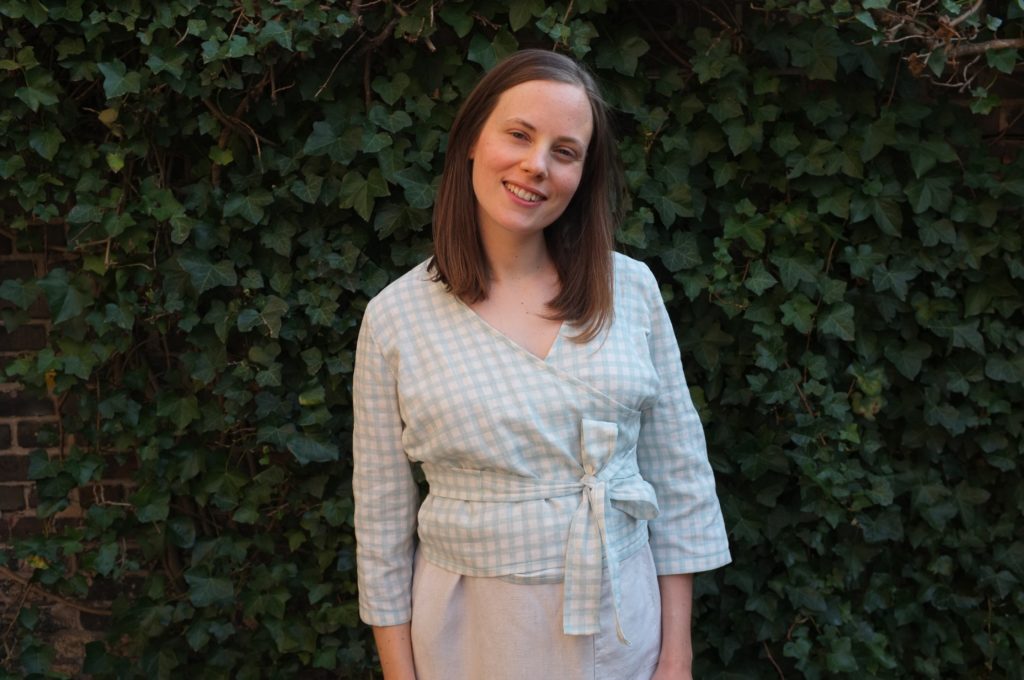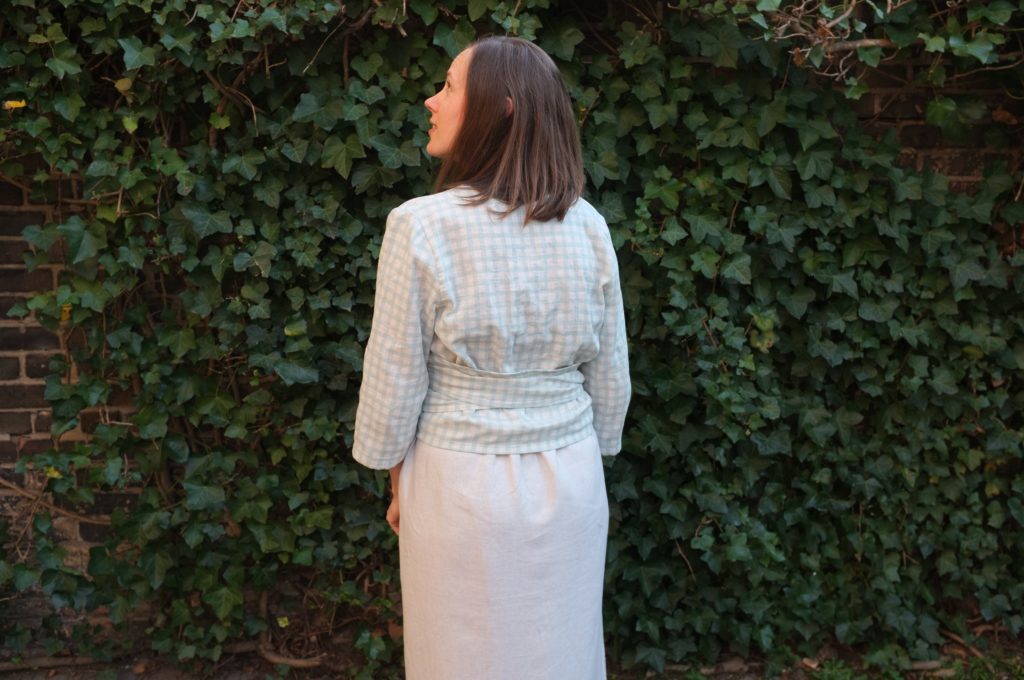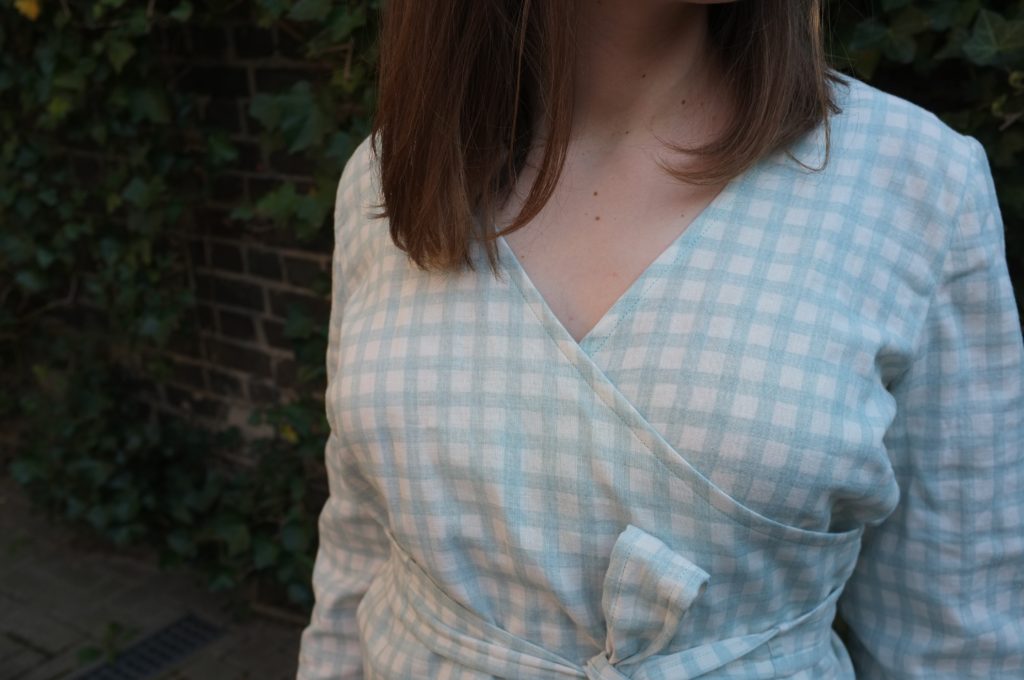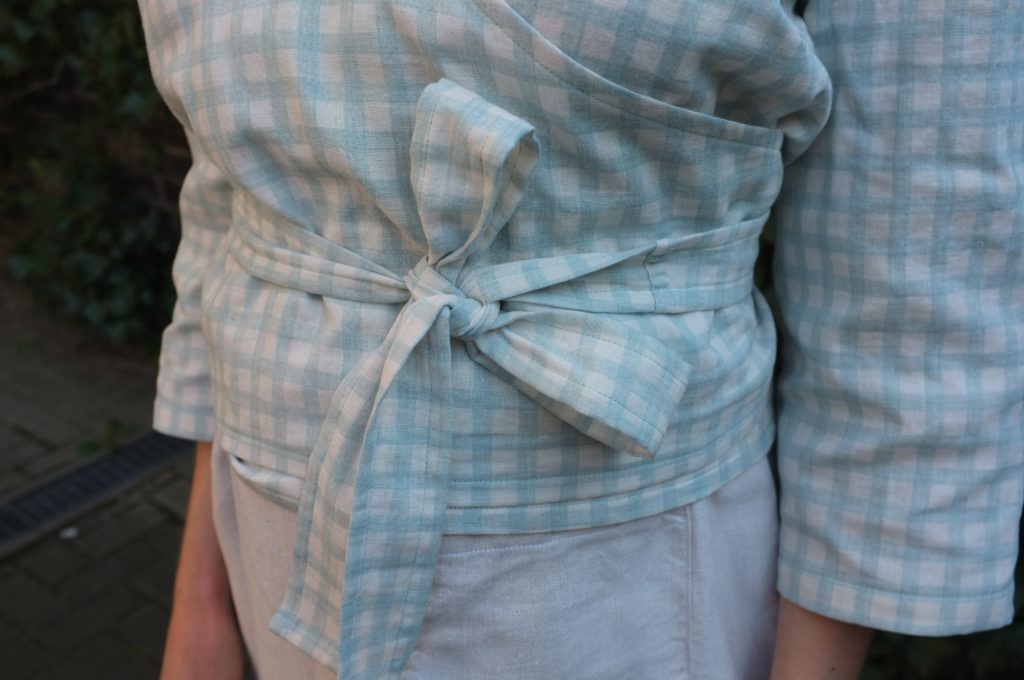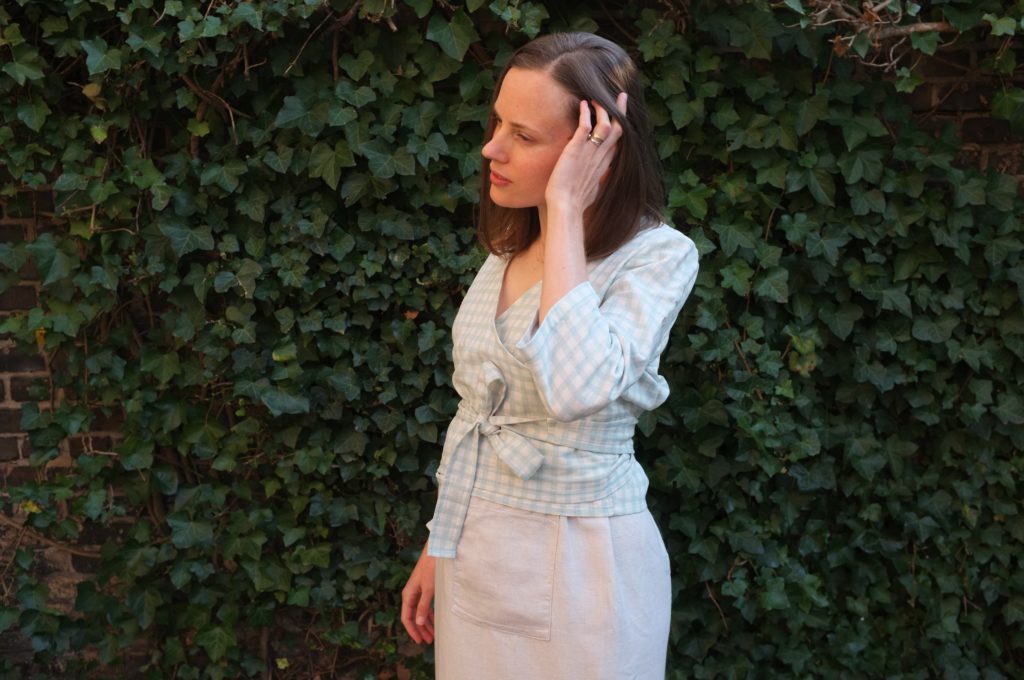 So, what are your tips for maternity sewing? Do you have any suggestions for patterns that could work for maternity and beyond? Let me know.