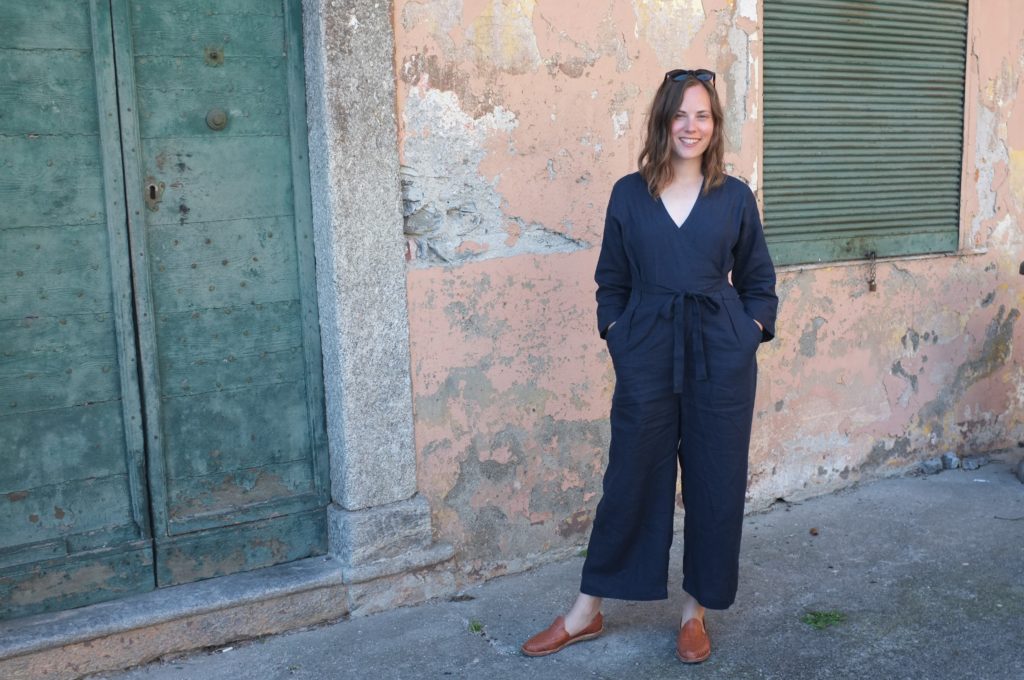 Hello everyone, it's been a while! As some of you may have noticed, we've had some issues with the website over the last few weeks. It's all fixed now and the blog should be running like usual again.
A lot has happened since my last post! In April we spent a month travelling in Japan which was amazing! Then within a month after getting back to Germany I had a job interview, got an offer and moved to Karlsruhe. We've been here for two months now and we love it. Karlsruhe is a great place to live, with a very active sewing scene. I've already met some wonderful sewing people!
Now that we have found a flat and I have set up my sewing space, I'm finally working on sewing projects again. This make though I already completed back in May and we took the photos on a quick trip to Lake Como just before our move.
By now, everyone active in the online sewing community will be familiar with this pattern; it's the Paper Theory Zadie Jumpsuit and it has taken the sewing community by storm. I don't think I have ever seen a pattern get that popular that quickly! And rightly so, it's a wonderful pattern that looks amazing on everyone.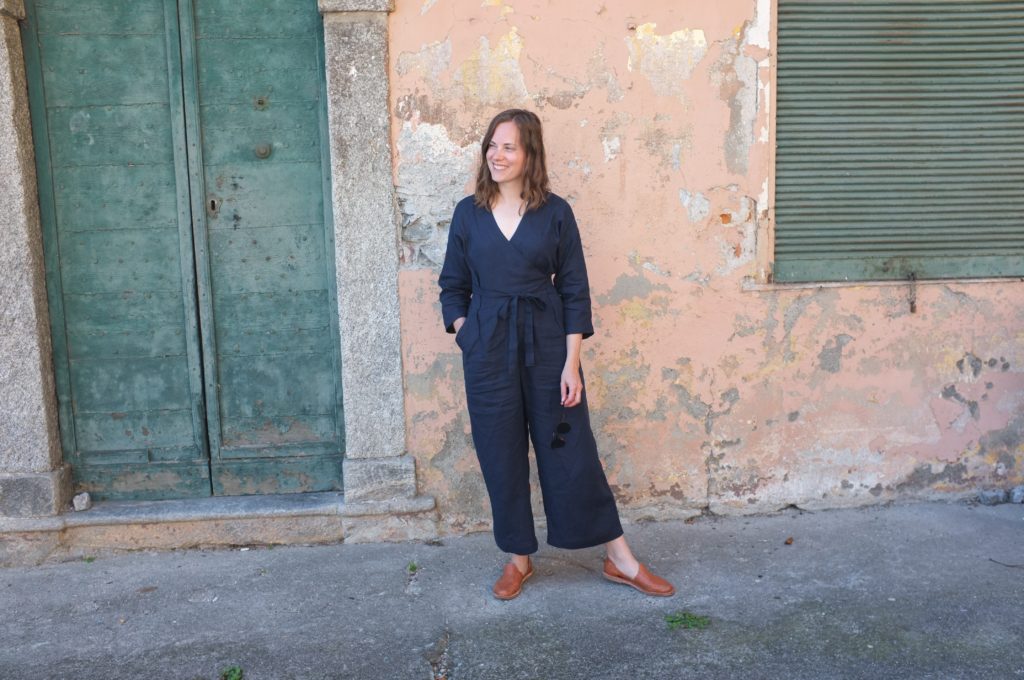 When it came out, I immediately planned to make one and bought some navy linen for it. I didn't manage to make it before we left for Japan though and I had to wait a whole month before I could get started.
The pattern is fairly simple and super quick to sew. Based on a few comments that it was running large, I chose to make a size 10 based on my bust measurements and did not grade out to a size 14 in the hips. It worked out perfectly; it's not too over-sized and I have plenty of room in the hips.
As flat pattern adjustment I decided to shorten the bodice by 2 cm and lengthen the legs by 5 cm. I have a short torso, and proportionally long legs. I'm glad I did, the bodice fits nicely and the legs are just about long enough (my pet peeve are wide legged trousers that are too short and hit me too far above my ankle).
Construction-wise I swapped the bias binding for a facing, which is my preferred method and gives the neckline a bit more stability.
All in all, a quick sew with a great result!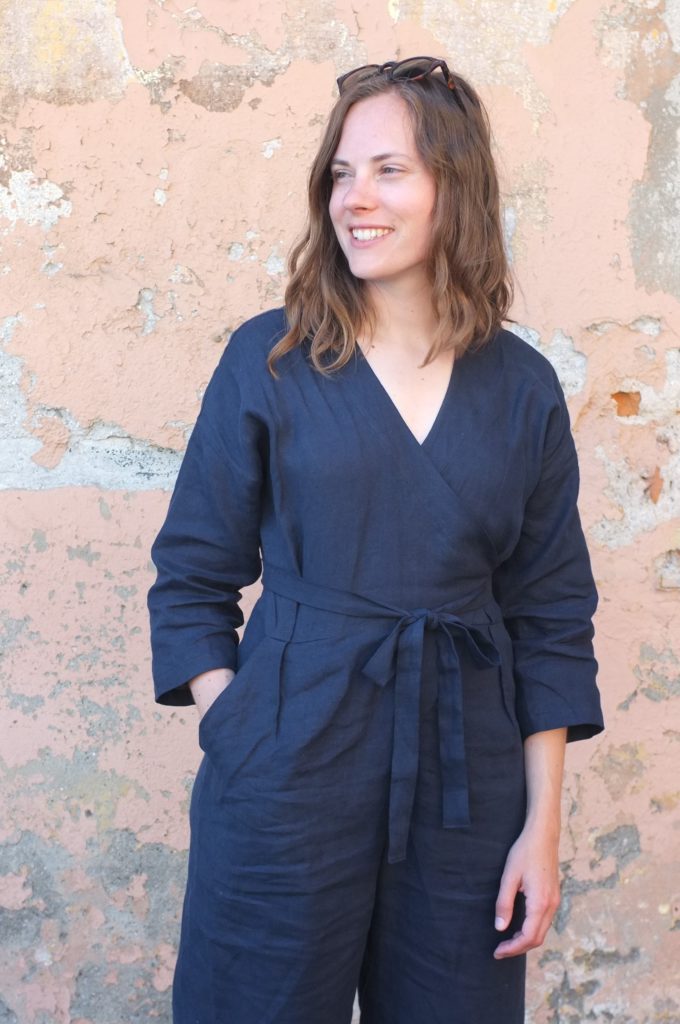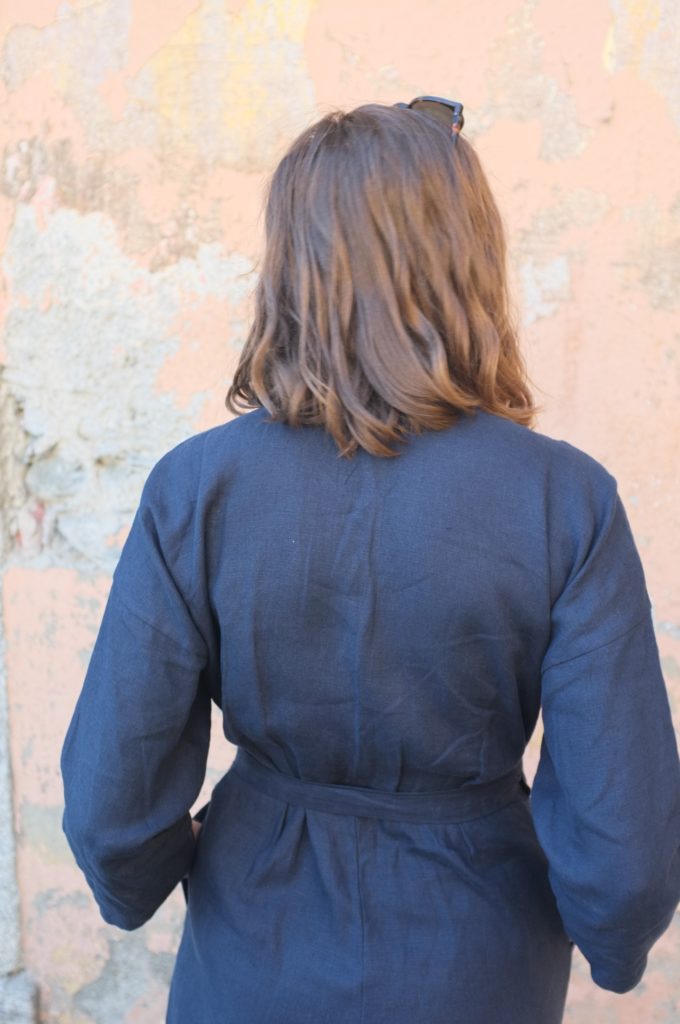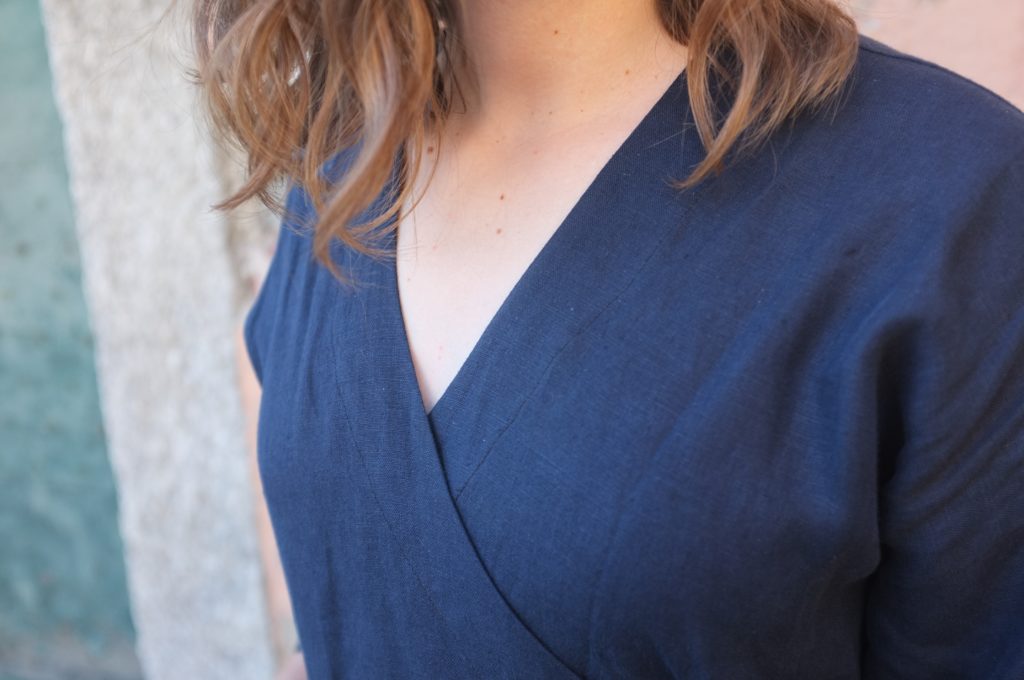 I love wearing this jumpsuit! It's the first jumpsuit, which I made that I'm wearing on a regular basis! The linen is perfect for summer and the longer sleeves provide good coverage. It's cycle-friendly and I can even wear it to work. A winner all around!
If you haven't made a Zadie yet, what are you waiting for? It's such a great pattern and will even convert jumpsuit skeptics (ok, the bathroom situation is indeed less than ideal ;) any tips?).
I'll leave you with some impressions of our wonderful Italy trip. I just love the colours and textures of Italian buildings!