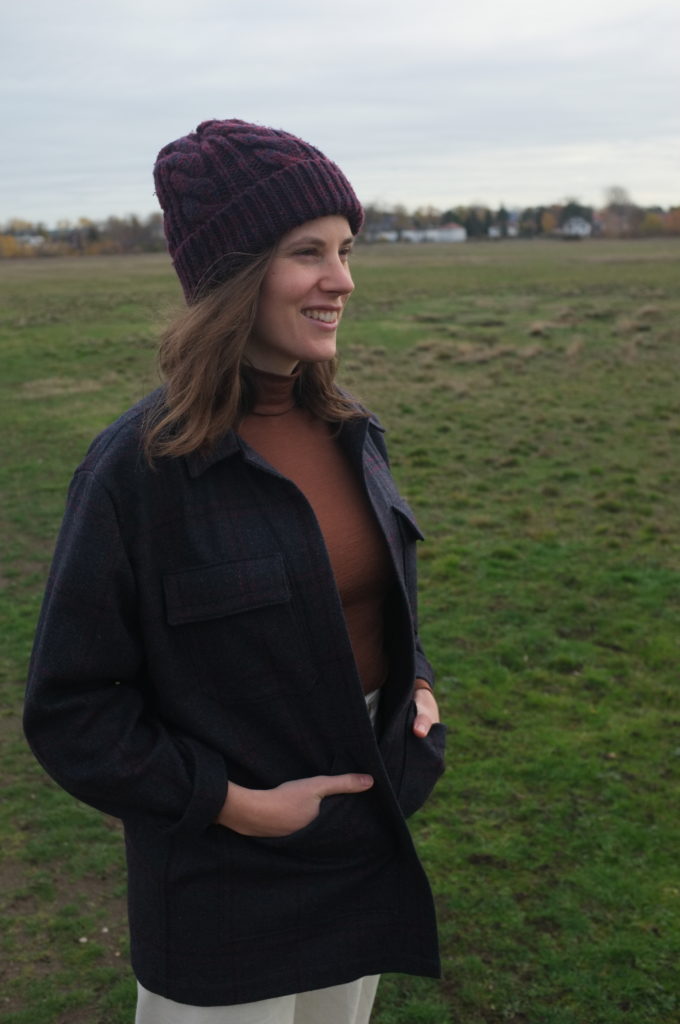 Hello everyone, I'm back.
Are people still writing blog posts? Whenever I open my blog reader app these days I only see posts from businesses and rarely any hobby sewists anymore, which is a shame. I love reading detailed blog posts on garments, Instagram can't fully replace that in my opinion. The other day I had a conversation with someone on Instagram who told me that they and their mother had been long time readers. They even remembered my second blog post ever (it's this one from the Refashioners in 2015)! Messages like this make me so happy and even if there are not many people out there reading it, make it well worth keeping up this little blog.
So what have I been up to? The obvious really; I gave birth to my little son Theo early in August. It's been a crazy and fun ride! Giving birth in times of Corona is scary. In the end we were relatively lucky with the hospital rules at the time. My husband was able to attend the birth and even visit us for a couple of hours each day. The birth wasn't the easiest (he was a very big baby, as predicted) and recovery was slow. It's all well now though and little Theo is bringing us so much joy! He's growing up so quickly though, I already miss my little newborn baby.
Getting back into sewing happened relatively quickly. I'm lucky enough to have a husband who is on parental leave with me until the end of the year. This means he can look after Theo between feeds, which gives me good chunks of time to work on my projects. In between the baby sewing (I just got started on my first cloth diapers, so fiddly!) I even managed to make a few things for myself.
The latest project was this wool shirt-jacket / "shacket" (such a weird word!). Shackets are everywhere right now and I love it! They have the same work wear vibe that I've been loving lately but made winter suitable with thick wool fabrics. I also had a perfect fabric in my stash to make one, a deadstock wool from Brora, that I picked up at their Oxford shop ages ago.
It took me quite a while to settle on the design (if you want to see the process, check out the story highlight on my Instagram). In the end I decided to go with the Paola Workwear Jacket from Fabric-Store. This pattern is free and I had seen many great versions online, so I was intrigued to give it a try. It has the perfect classic workwear shape. I did make some changes to it though. From all my inspiration research, statement pockets were the one thing that I got really excited about, so I drafted breast pockets with flaps and angled hip pockets (similar to the ones on the Elizabeth Suzann Harper tunic, but slightly less dramatic). I also added roughly 9 centimetres to the length. I made a size 12/14 based on my current hip measurements, aiming for a good oversized look. I'm happy how it turned out; wide enough to layer a jumper underneath. Best of all, it is big enough to also fit my husband, I love when we can share garments.
The construction of this was slow going (baby breaks) but uneventful. I took my time with pattern matching, to do this fabric justice, and really enjoyed it. The seams are flat felled except for the armhole which I just overlocked to avoid bulk.
You may notice that the jacket doesn't have buttons yet. I didn't have any suitable buttons in my stash, but being back in lockdown, going to the shops wasn't an option and shopping online for only a few buttons I didn't want to do either. So no buttons it is, for the foreseeable future. It doesn't stop me from wearing it though, since this was always intended as a cardigan-like middle layer to wear around the flat when I get too cold.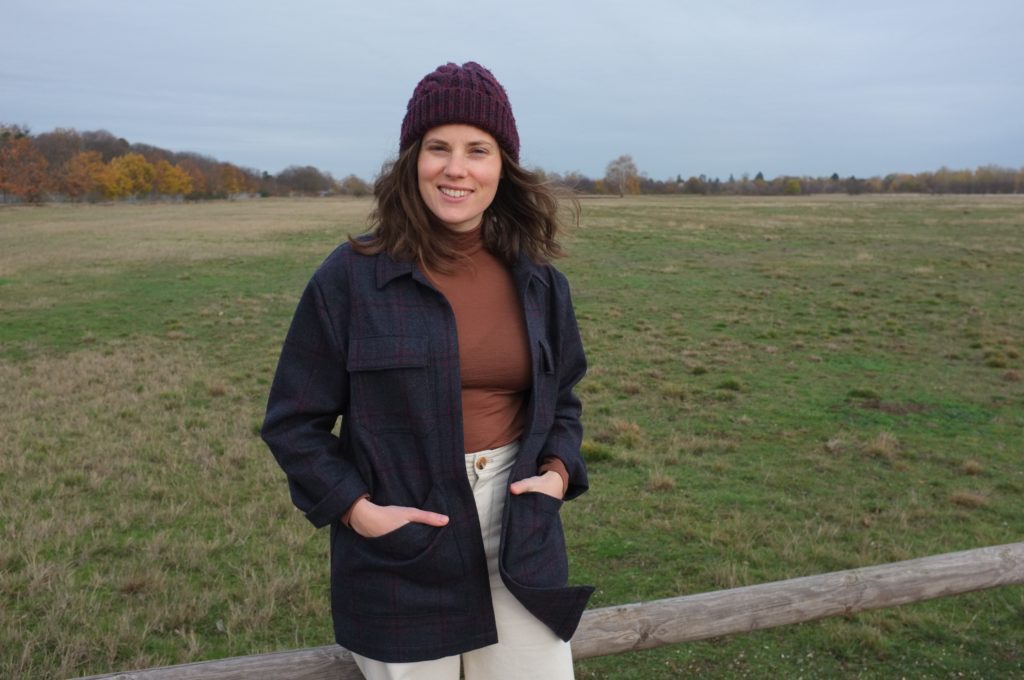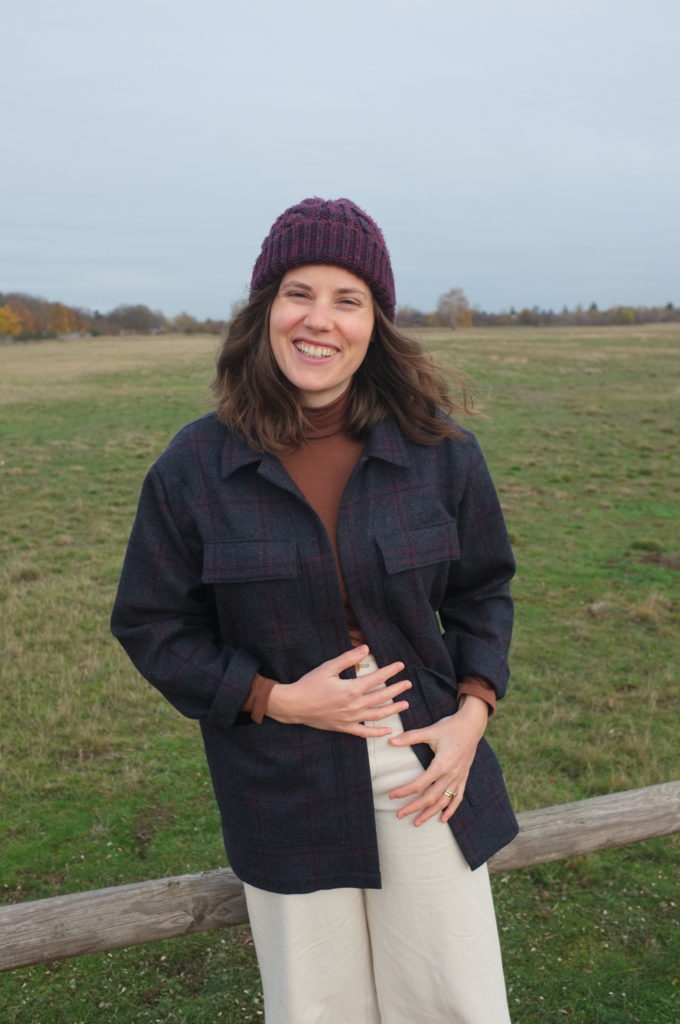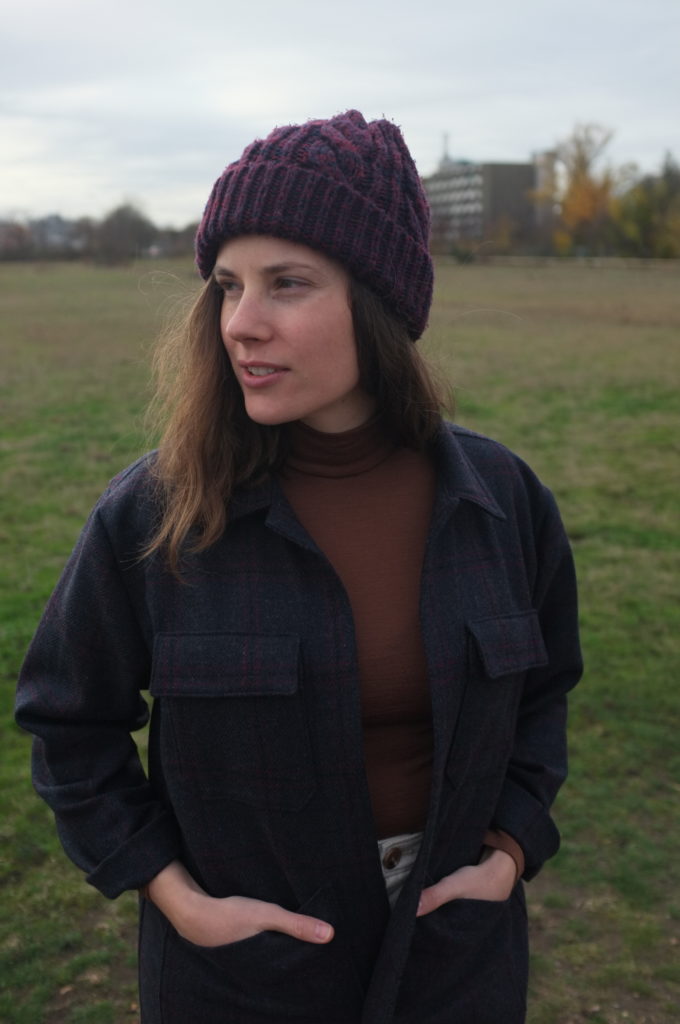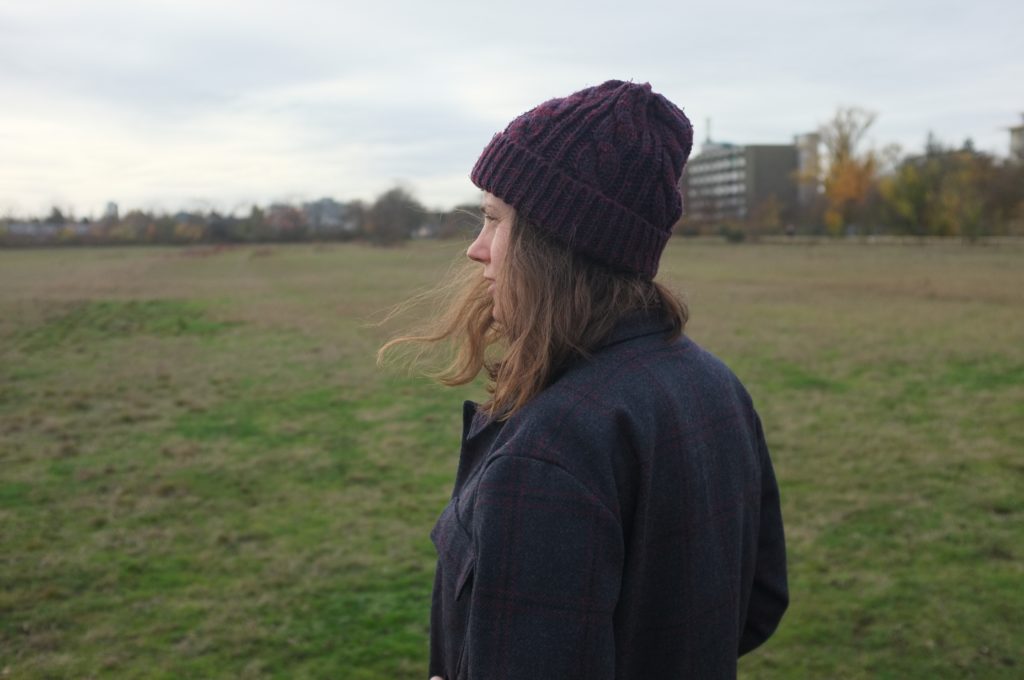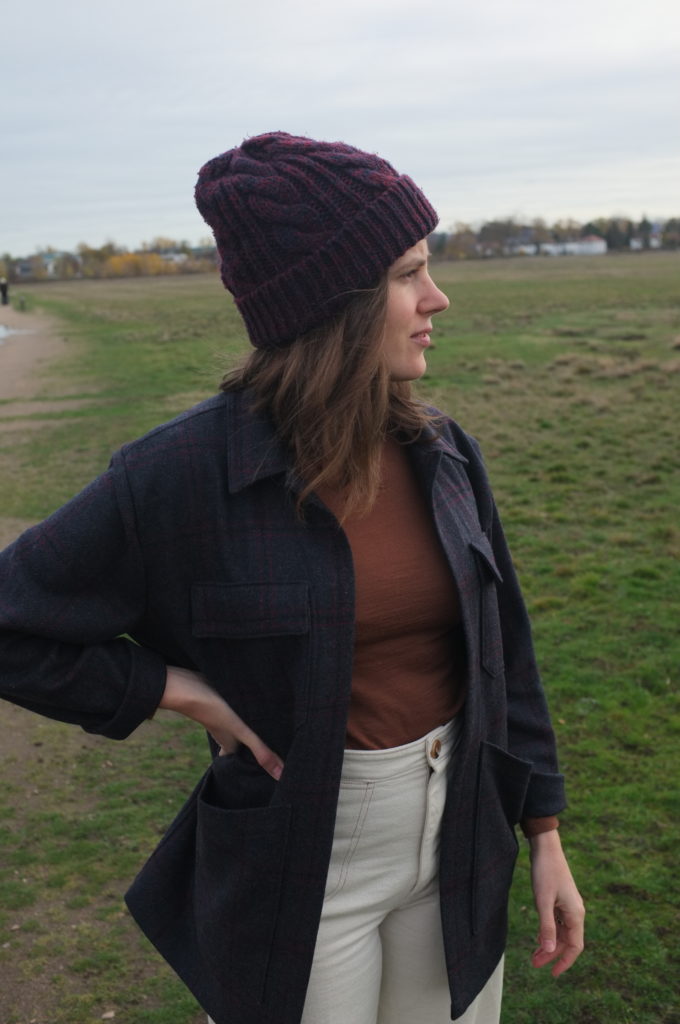 We took these pictures at an abandoned airfield turned nature reserve here in Karlsruhe. It was the perfect back drop for this jacket. Together with the grey and stormy weather I felt like being in Scotland (where this fabric is from) only missing a flock of sheep to look after.