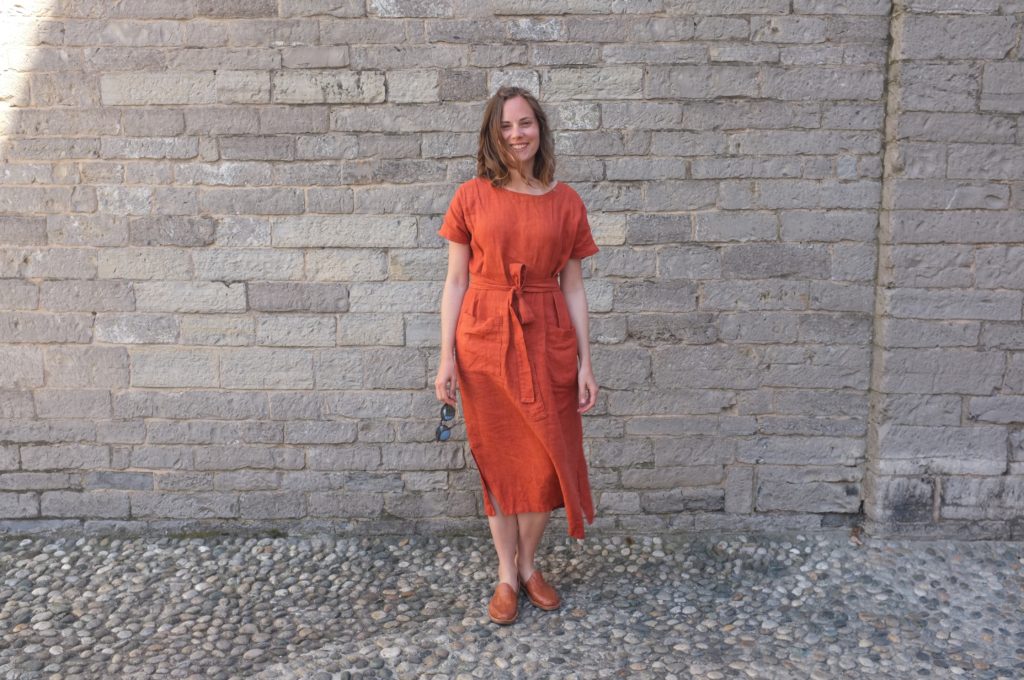 Another week, another crowd favourite; this time, the Wiksten Shift Dress.
This is one of these patterns, that I hesitated to buy because I felt like I could either draft it myself or adapt a pattern that I already have. However, after seeing so many beautiful versions of this dress online, I decided to purchase it after all, and I'm glad I did! I love everything that Jenny designs; the patterns are always great wardrobe workhorses and super stylish. The Wiksten Shift Dress of course is no exception.
Luckily I had a good amount of orange linen in my stash for a perfect fabric-pattern match. Two years ago I experimented with dyeing fabric, aiming for a terracotta colour, which turned out a lot brighter than planned. This is how I ended up with a lot of bright orange linen (which I used for example for my Highlands Wrap Dress). The colour really has grown on me and lately I've seen it become more and more popular. There are quite a few beautiful orange Wiksten dresses out there, so I'm in very good company.
The pattern is designed to be quite oversized, which I'm totally into. Knowing that it would have enough ease, I decided to select the size based on my bust measurements (a size 8) and not grade out in the hips. It worked out well as I have plenty of room all around. The fit is good, though I might try doing a forward-shoulder adjustment next time. The shoulder seams don't want to stay put. I didn't make any modifications in terms of construction and sewed this up as instructed.
The finished dress, is so easy to wear! It's loose and breezy, just as I like my summer dresses. The pattern has thoughtful details, like the large pockets, the side slits and the gathered back. I'm sure I'll be making more variations of both the dress and the top. I already cut the top version from a Japanese gingham fabric and am very excited to sew it up!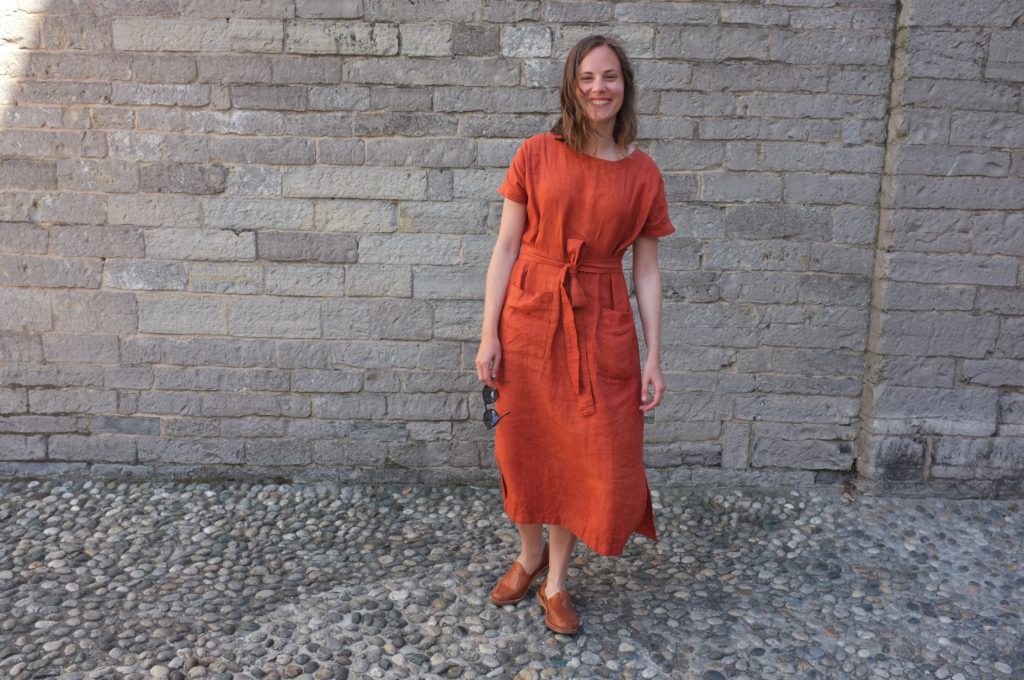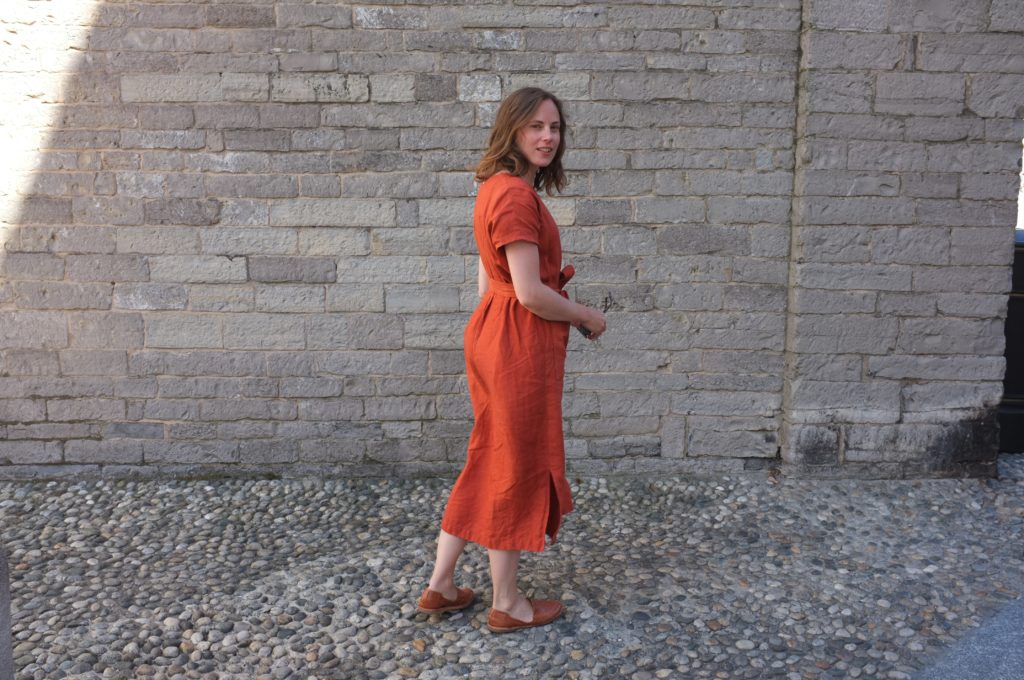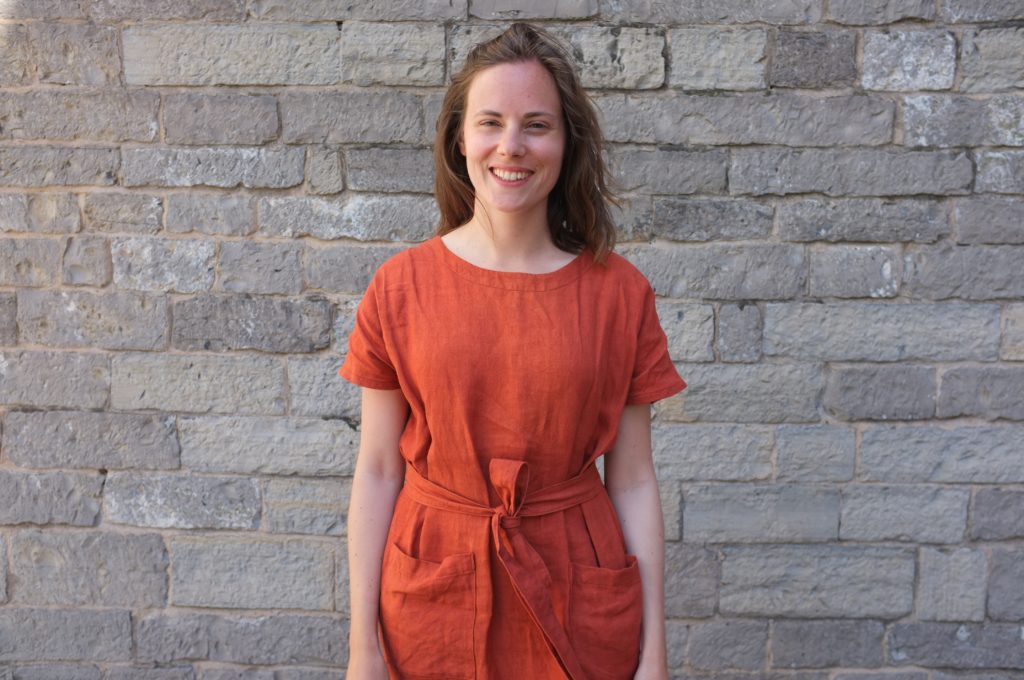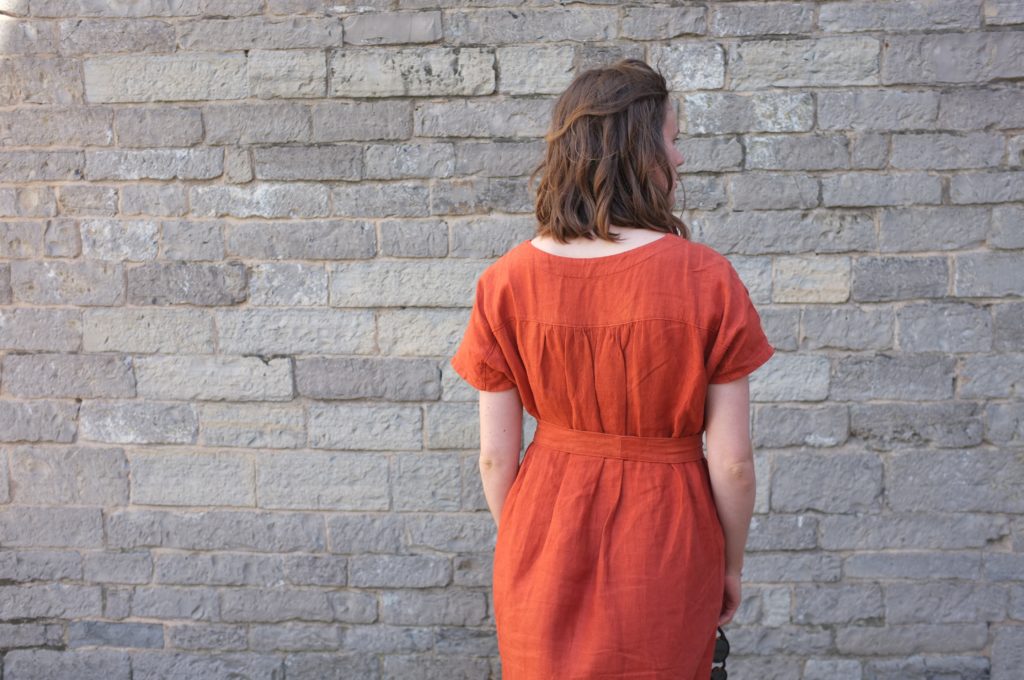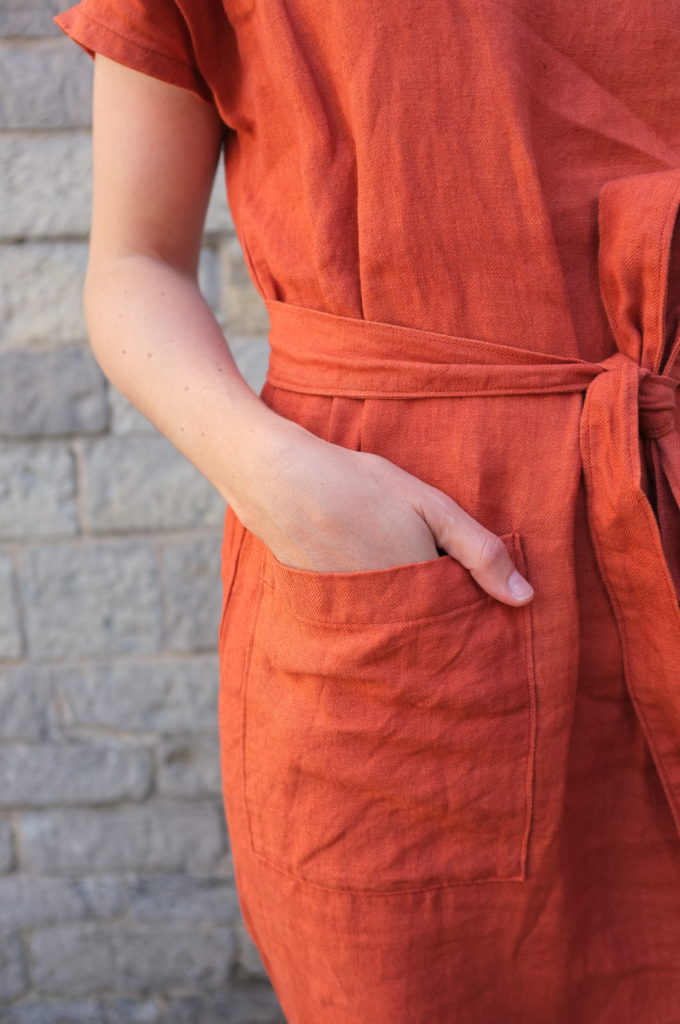 This was a perfect speedy sew and I managed to finish it just in time for our Italy holiday (back in May). It was ideal for strolling through Bellagio on a super warm day. I've also worn this dress quite a bit since. This orange is my happy colour for summer!
Now I'll leave you with the view from the terrace of our AirBnB at Lake Como. Take me back!